Spawning Point
collaborative installation with Clare Gatto
Stone House Art Gallery, Charlotte, North Carolina
March 2021
Spawning Point considers the concept of the "spawn point," or starting point in a video game, while also taking in its original and primordial definition in relation to human existential creation and birth. The artists combine sculptural forms and printed chiffon under a warm dawn light, emblematic of a birth or emergence. In daylight, the gallery exists in the ambiguity between sunrise and sunset, with the only indication of time being the changing light patterns cast onto sculptural forms. Subtle differences in peachy shades of orange are transformed by glowing hot pink light alterations that turn the space into a blushing viscera upon nightfall. The "Realistic Rocks" created by Kara Gut become reminiscent of martian landscapes, while referencing both the physical and digital artificiality of man-made and pseudo-natural land accessories. The largest of these forms, "Compression," features a looping collaborative video combining footage by Gatto taken in Iceland and an appropriated photo animation of a serene waterfall. "Boundary Break 1 & 2" by Clare Gatto hangs freely above these forms to create lucid alterations of experiential perception, that suggest viscerally ambiguous new life forms. Together, the works created both in and for collaboration in Spawning Point toe the parameters of internal versus external, organic versus artificial, and birth versus rebirth. Further expanding the viewer and user experience, the artists have created a 3D scan of the space and individual works that will exist online. This way, Spawning Point can dually be viewed as it was thoughtfully conceived, both IRL and online.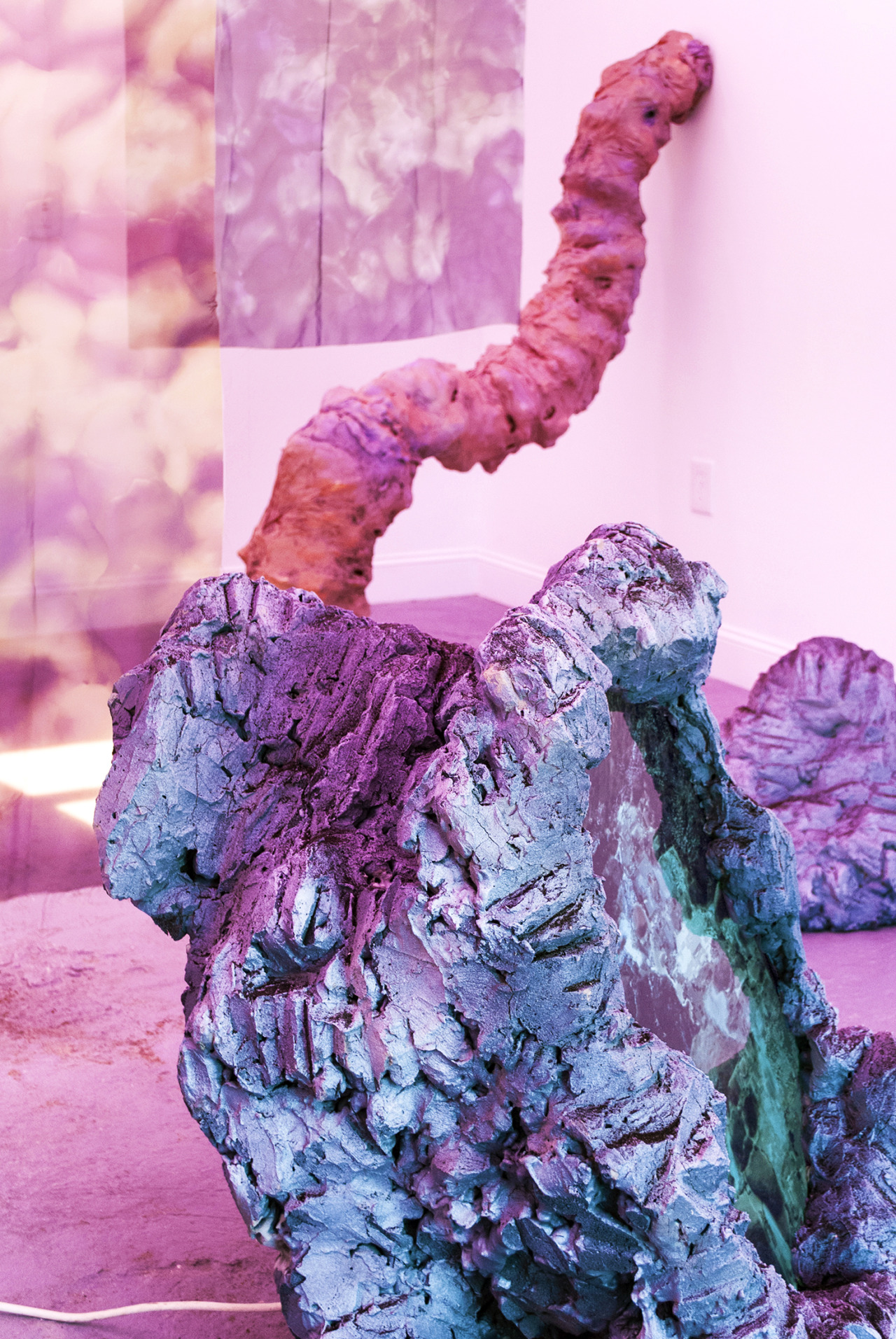 This project was funded in part by the generous support of the Ohio Arts Council