Welcome to my Desert Nexus (deep inside my desert heart)
performed live at Pioneer Works, Brooklyn, New York
June 13, 2021

Welcome to My Desert Nexus is a three-act play performed within a video game. The play follows two players within the game Red Dead Redemption Online as they encounter existential quandaries in the digital desert. Part table-read, part live gaming event, this project combines the aesthetic languages of the theater and the video game. The play was viewed two ways: the in-person presentation resembled that of a live gaming event in which the players and their battle stations occupy the stage. Additionally, the virtual presentation of the play was open to anyone watching via livestream.
This iteration of the play starred Tommy Martinez as Charlie, Emma Levesque-Schaefer as Frances, Noah D'Orazio as Shepherd, and Kara Güt as Narrator. The original soundtrack was composed by Justin Majetich.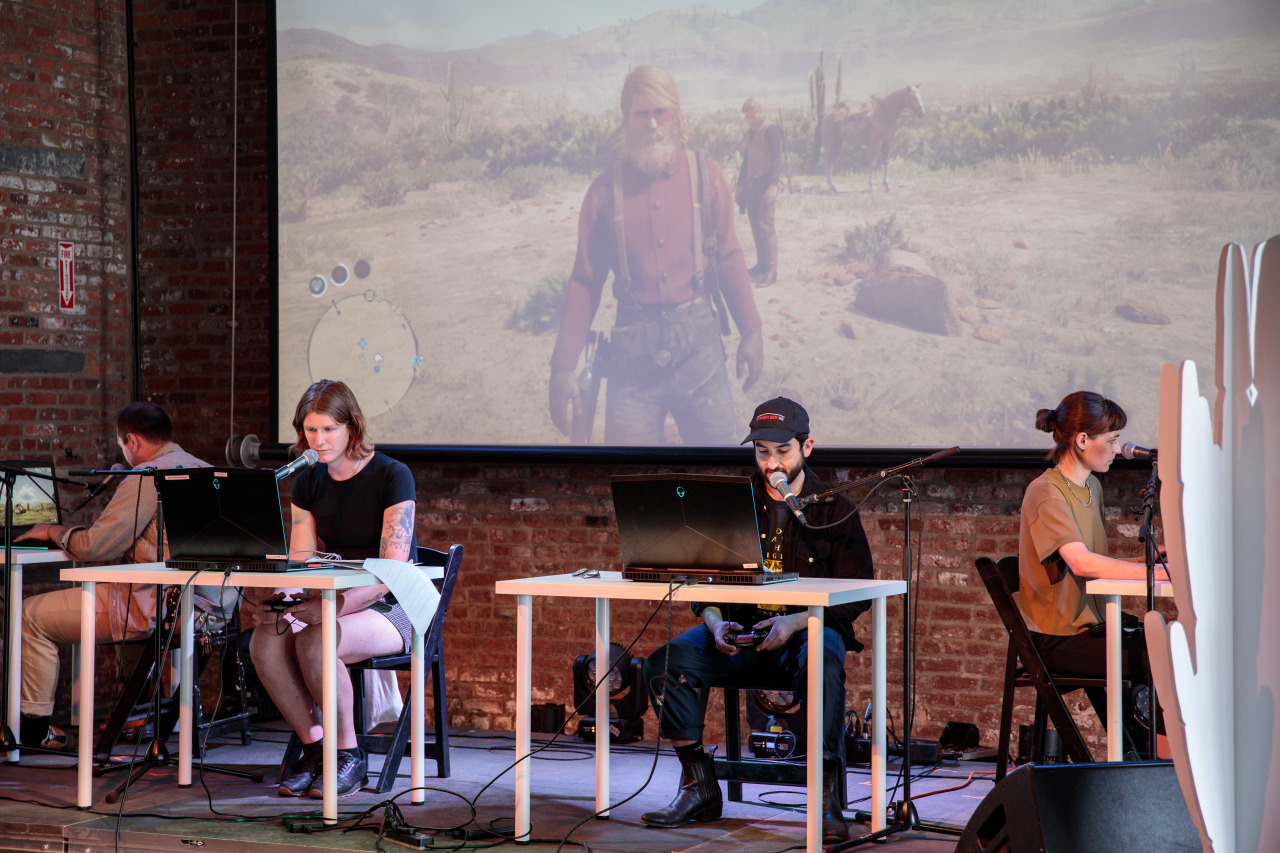 The performance featured the four actors on stage, controlling their avatars and reading their lines live. The narrator, in addition to controlling an avatar, performed live cuts via video switcher, allowing the screen to switch between the actors' perspectives based on who was talking. The duration of the play was 45 minutes total, including a brief intermission. Watch a brief excerpt from the live performance below.
stills from live performance
Welcome to My Desert Nexus, working script
printed by Clare Gatto with Bulk Space for Printed Matter's Art Book Fair, 2021
4 ½ by 8 ½ inches, 25 pages, laser printed with custom stamped illustrations, saddle stitched.
First edition of 15. Printed January 2021.
Welcome to My Desert Nexus, Full Working Script PDF